Description
The ECAIA carafe is a mineral flow-through water ionizer. Differently from an electric water ionizer, this carafe does not require electricity. Granular activated carbon purifies water from pollutants. Special minerals and bio-ceramics are activated by contact with water. The final product is clean, alkaline, ionized and antioxidant water. The energizing plate applied o the base of the carafe eliminates the "bad information" that remains in water after filtration. The energized water produced with the use of minerals tastes "round", "full-bodied", "warm" and "soft"; is easy to digest and pleasant to drink.
The carafe is very reasonably priced and offers a simple and natural way to produce ECAIA water.
One filter cartridge can be used to filter 300 liters of water. We recommend changing the filter after 60 days, regrdless of whether the maximum flow rate has been reached or not. This ensures optimum filter performance, and greatly reduces the risk of bacteria proliferating inside the filter. The ionizing power depends on the origin of water.
Package contents: 6 x 1 carafe with 2 filter cartridges (for 4 months) and manual in IT/DE/EN
To learn more...
---
07/10/2017, 10:59
User17067XXXX
---
Una caraffa in grado di cambiare il vostro stile di vita


12/05/2016, 07:08
User0377XXXX
---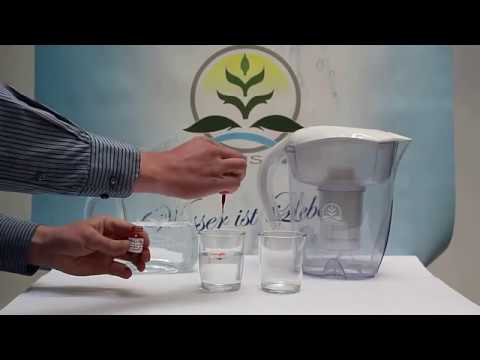 5rIRpvyBpYs
SANUSLIFE® INTERNATIONAL GmbH / s.r.l.
Straße / via Luigi Negrelli 13/C
39100 Bozen/Bolzano
Italy
+39 0471 97 99 98
www.sanuslife.com