Description
The ECAIA glass jug S is made of robust borosilicate glass. Each carafe is handmade and therefore unique. The engraved SANUS
LIFE
logo is permanent and cannot be washed off. With memon's "e-smog protected-plate" integrated at the bottom of the glass carafe, the ECAIA water retains its structure and quality and is protected from the effects of harmful environmental pollution such as electrosmog and earth radiation that surround us every day.
This glass carafe was specially developed for the ECAIA carafe S mobile drinking water filter. The curved design is timeless and elegant.
Scope of delivery:
1 x glass carafe ECAIA glass jug S with integrated "e-smog protected-plate" by memon
1 x felt coaster made of 70% hemp and 30% post consumer 100% recycled polyester
1 x operating instructions short version
Technical specifications:
- 22 x 12 x 25 cm (LxWxH)
- Filling capacity approx. 2l
- Weight approx. 0.6kg
To learn more...
---
19/11/2021, 19:44
User94389XXXX
---
Ein zeitlich modernes Design, sehr gute Verarbeitung.
In Verbindung mit der Carafe eine top Verbindung.
Für jeden Haushalt ein muss.
15/11/2021, 11:40
User50399XXXX
---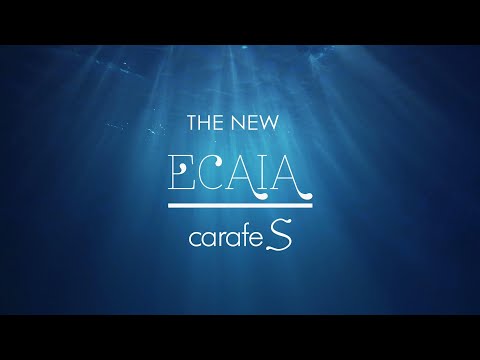 qiyJfIaAwgk
SANUSLIFE® INTERNATIONAL GmbH / s.r.l.
Straße / via Luigi Negrelli 13/C
39100 Bozen/Bolzano
Italy
+39 0471 97 99 98
www.sanuslife.com