Description
Sweat in itself is odorless, it is the proliferation of bacteria decomposing sweat that causes the formation of bad odors. And it is precisely here that ANACOS deodorant intervenes effectively, fighting bacteria in a natural way, thanks to its natural ingredients and antimicrobials that prevent or neutralize bad odors. This deodorant is a cascade of 100% pure, natural freshness and provides effective protection against body odor even in extreme situations. For a whole day and longer.
Contents: 50ml
To learn more...
---
bis jetzt das beste Deo, welches ich verwendet habe. Absolut zuverlässig, ergiebig und gut zu dosieren und daher top in Preis/Leistung!
13/08/2019, 15:32
User41136XXXX
---
Top-Produkt!! Bestes Deo, welches ich die letzte Zeit im Einsatz hatte. Auch nach Stunden noch ein sicheres Gefühl, selbst bei den jetzigen sommerlichen Temperaturen. Kein ungutes Gefühl bzw. Riechen mehr...
Sehr ergiebig und definitiv den Preis wert.
20/06/2019, 19:48
User37444XXXX
---
07/06/2019, 16:44
User23433XXXX
---
Prodotto verramente fantastico
10/03/2019, 16:14
User23433XXXX
---
Das Deo hält, was es verspricht und ist soooooo ergiebig. Kaufe ich immer wieder!
18/02/2019, 21:54
User25476XXXX
---
17/01/2019, 06:49
User42806XXXX
---
15/01/2019, 11:13
User15506XXXX
---
Das beste Deo, das ich jemals hatte. Sehr zu empfehlen. Hält, was es verspricht.
30/12/2018, 12:26
User23382XXXX
---
Das beste Deo, das ich jemals hatte. Sehr zu empfehlen. Hält, was es verspricht.
30/12/2018, 12:26
User23382XXXX
---
03/12/2018, 10:17
User34028XXXX
---
30/11/2018, 18:14
User33038XXXX
---
26/11/2018, 14:34
User32489XXXX
---
Absolut tolles Produkt. Selbst der unangenehme Stressschweiß ist nun völlig Geruchsfrei. Ganz im Gegenteil, man riecht auch dann noch gut!
12/11/2018, 12:24
User18218XXXX
---
03/11/2018, 18:59
User31092XXXX
---
Ein Spitzen-Deo, das hält, was es verspricht!
Bin absolut begeistert. Kein Geruch, keine Schweißflecken auf der Kleidung und sehr sparsam in der Anwendung!
Ein Must-Have für Mann und Frau!
30/08/2018, 07:17
User27686XXXX
---
Das ist mit Abstand das beste Deodorant im Vergleich zu denen, die ich vorher benutzt habe. Man schwitzt, riecht aber nicht unangenehm.
24/08/2018, 14:57
User17619XXXX
---
Ich bin begeistert, bei den Temperaturen ist nicht schwitzen unmöglich, Man riecht absolut keinen Schweißgeruch, eher angenehm frisch.
09/08/2018, 14:40
User26299XXXX
---
05/08/2018, 07:17
User24360XXXX
---
Spitzenprodukt! Einfach in der Anwendung, sehr sparsam, ausgezeichnete Wirkung und noch natürlich. Was will man mehr?
02/08/2018, 23:19
User15003XXXX
---
Tolles Produkt, man kann die Wäsche länger anziehen, sofern sie nicht verschmutzt ist. Man spart dabei zusätzlich noch Zeit und Geld.
25/07/2018, 07:50
User17974XXXX
---
FANTASTICO DEODORANTE+++++
13/07/2018, 11:35
User23433XXXX
---
FANTASTICO DEODORANTE+++++
13/07/2018, 11:33
User23433XXXX
---
26/06/2018, 10:19
User25709XXXX
---
ANACOS Deodorant ausprobiert. Kommt nicht, wie üblich aus der Spraydose mit CO2 Gas und Aluminium sondern schadstofffrei und frei von jeglichen schädlichen Materialien und erfüllt doch dezent seinen Zweck.
Ich bin begeistert und wende von nun an jeden Tag an.
12/06/2018, 15:41
User25578XXXX
---
Un mio amico mi ha fatto provare questo prodotto naturale e non ne faro'piu a meno ...lo uso anche per i piedi dei miei figli...e'fantastico
25/03/2018, 11:27
User23037XXXX
---
05/03/2018, 23:32
User19284XXXX
---
09/02/2018, 22:00
User17099XXXX
---
Ottimo prodotto, tutta la famiglia lo usa. Forse è un po' troppo denso e crea una patina sotto le braccia.
22/01/2018, 12:16
User7177XXXX
---
Super Produkt. Man riecht den ganzen Tag keinen Schweissgeruch! Man kommt sehr lange aus.
31/10/2017, 08:40
User15782XXXX
---
il miglior deodorante che io abbia mai usato lo consiglio a tutti
09/08/2017, 18:27
User8687XXXX
---
Prodotto veramente efficace e dall'effetto prolungato. Ne basta pochissimo per ottenere un eccellente risultato. Per questo motivo anche il prezzo risulta veramente conveniente.
09/08/2017, 15:59
User5981XXXX
---
un deodorante efficacissimo anche per le sudorazioni intense come la mia. ne basta pochissimo e sapere che quel poco è anche privo di metalli pesanti è una cosa importantissima
09/08/2017, 15:45
User4809XXXX
---
ne basta pochissimo e da una sensazione di freschezza molto piacevole. Ma soprattutto so che non ha alluminio o altre sostanze chimiche. TOP
09/08/2017, 15:42
User4990XXXX
---
Super Produkt, einfach nur empfehlenswert für jung und alt
08/08/2017, 15:39
User15144XXXX
---
è spettacolare, ho finito con il problema della sudorazione. Non è più abbondante come prima, ma soprattutto non sento più quell'odore..... a volte sgradevole.
09/02/2017, 18:37
User13888XXXX
---
21/12/2016, 18:33
User13070XXXX
---
Prodotto incredibile. Ti "immunizza" dall'odore di sudore per giorni.
22/11/2016, 22:20
User2180XXXX
---
endlich endlich habe ich ein deo probiert, das über den ganzen tag , bzw. sogar bis in die nacht hinein anhält !!!!!!!!
man benötigt sooooooo wenig und ist so wirkungsvoll !! ohne chemie---- ich bin mehr als begeistert !

danke , herr einhauser für ihre immer liebevolle geduldige beratung !!
michaela pariente

30/06/2016, 10:08
User9408XXXX
---
prodotto che si è rivelato efficace: sudo, ma non resta odore nemmeno sugli indumenti, una confezione mi dura all'incirca tre mesi
11/05/2016, 18:08
User3227XXXX
---
11/05/2016, 16:18
User1680XXXX
---
bestes deodorant! langfristig geruchsfrei auch bei sportlicher betätigung! habe selbst schon mehrere deos ausprobiert, da ich viel schwitze; dies ist definitiv das beste! lieferung 5/5, preisleistung 5/5
01/05/2016, 12:41
User12331XXXX
---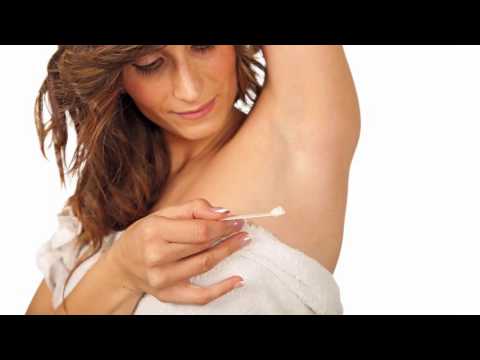 O-7mvHlNeC8
SANUSLIFE® INTERNATIONAL GmbH / s.r.l.